Looking for a Denver Party Bus or Limo?
We'll Connect You with the Best One in Denver.
We have the best deals on party buses and limos in the Denver metro
Our large fleet selection can handle any of your party needs
We tailor our services to any event imaginable
Passenger safety always comes first. Our drivers are completely insured
Denver Party Ride is your go-to resource for Denver party bus and limousine services in the metro area. To hear about pricing, contact us today at (303) 536-7879, text (720)329-4349 or fill out the form.
Hurry! These Denver party bus Events Are Filling Up Fast!
Call (303) 536-7879 Or Text 720-329-4349 Now!
Complete Denver Party Bus Solution
We provide everything you need to make your Denver party a memorable one. All you have to do is bring your friends.
Any Denver Event Imaginable
We have a variety of party buses and limos in our Denver fleet. Our team can help tailor the perfect party bus and extras to meet your needs–big or small.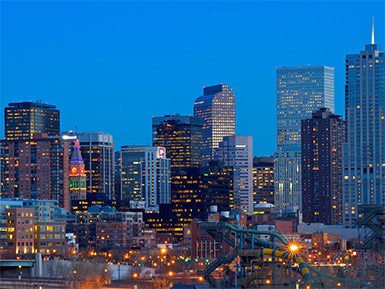 Always Arrive Home Safe
Why risk getting pulled over and going to jail for a DUI? It's not worth it. We'll get you home safe and sound from your night on the town.
We Are Your Party Bus in Denver Solution
At Denver Party Ride we work with trusted limo and party bus rental companies throughout the state of Colorado to provide passengers with the most affordable solution. Our number one goal is to connect you with the best possible party bus in Denver, Colorado. Whether you are looking for a party bus for your wedding, a trip with friends to a Broncos game, or going to a concert at Red Rocks Amphitheater, we'll find you the best possible deal. We even service areas outside of Denver, so if you need a party bus for a ski trip from DIA to Breckenridge or a night in downtown Denver from Greeley, we've got you covered! Check out some of our event ideas that we can service. Don't see yours listed? No problem! We can tailor a Denver party bus rental for any event you imagine.
Passenger safety is a top priority at Denver Party Ride, so we only work with Denver party bus drivers who are insured and have had rigorous training. All party bus vehicles in our fleet network are maintenanced regularly and utilize the latest safety features. We are also dedicated to making our passengers feel exceptional. Our goal is to take away all the stress and hassles of planning a special event trip. Denver Party Ride wants you to have fun and not worry about the logistics of how you'll get from point A to B.
Denver Party Ride wants you to have a fun and memorable event. We are committed to you. We are your party bus Denver solution. We also services the Aurora and Boulder areas!
Going out of town and need a party bus? We got you covered. Check out our other party bus locations in Austin, Dallas, Houston, and San Diego.
CitySlick.net is also one of our partners to find the best deals in Denver!
Check Out Some of These Denver Party Bus Event Ideas
Anniversaries
Kids Parties
Proms
Bachelor Parties
Bachelorette Parties
Charter Services
New Year's Eve
Sweet 16 Parties
Theatre
Concerts
Airport and Train Stations
Entertainment Tours
Girl's Night Out
Guy's Night Out
Special Dinners Out
Retirements
Casino Packages
Graduations